Dirty Dancing
Cassie and Danielle Soul are here in this sapphic erotica update to show us just how close people can get while dancing. Dancing triggers intimate moments between the two persons involved and this is pretty much what happened between our two gorgeous girls in today's update. Their dirty dancing private lesson ended up with some dirty licking as well. Cassie, the sexy brunette, with beautiful long legs decided to teach her curvy blonde friend, Danielle, all the secrets of a good dance. They were in their living room when their lesson began. They were both wearing these sexy white dresses, see through ones giving us a preview of their goods as they were feeling one another's body in their dirty dancing lesson.
Cassie leads the entire time, meanwhile, Danielle couldn't keep her eyes from her tits. Because of her height, she had a pretty look over them the entire time. The girls were body on body, swaying around the room and everything went great until their first break. Once they got on the couch things got really hot between them and the clothes started falling one by one until both of them were naked showing off their perfect tits and fine asses while they were down doing some dirty licking. We think their dancing lessons went pretty well and the girls offered us an amazing show and you can see them in the scene below. Enjoy it and check out some of the older updated too!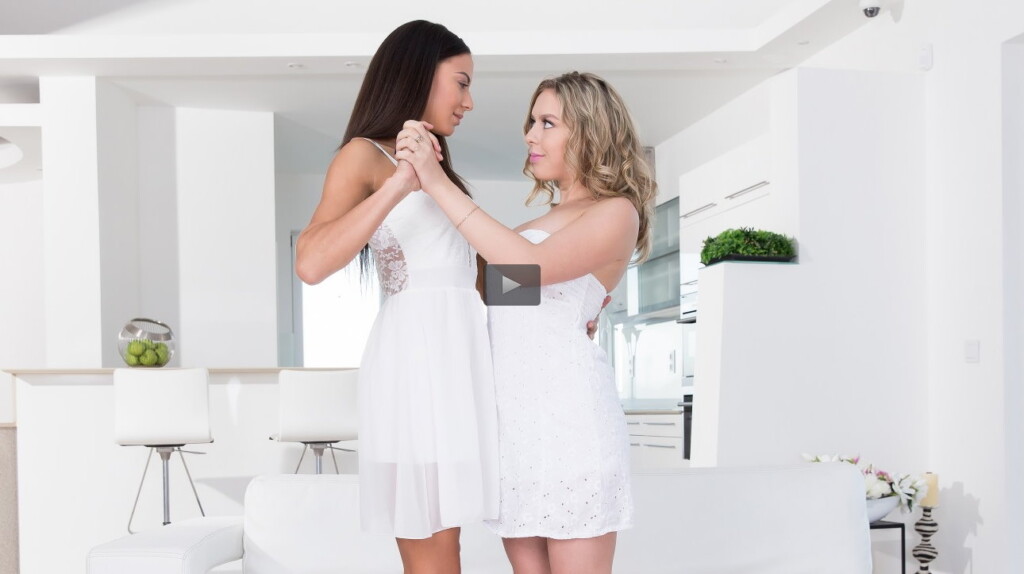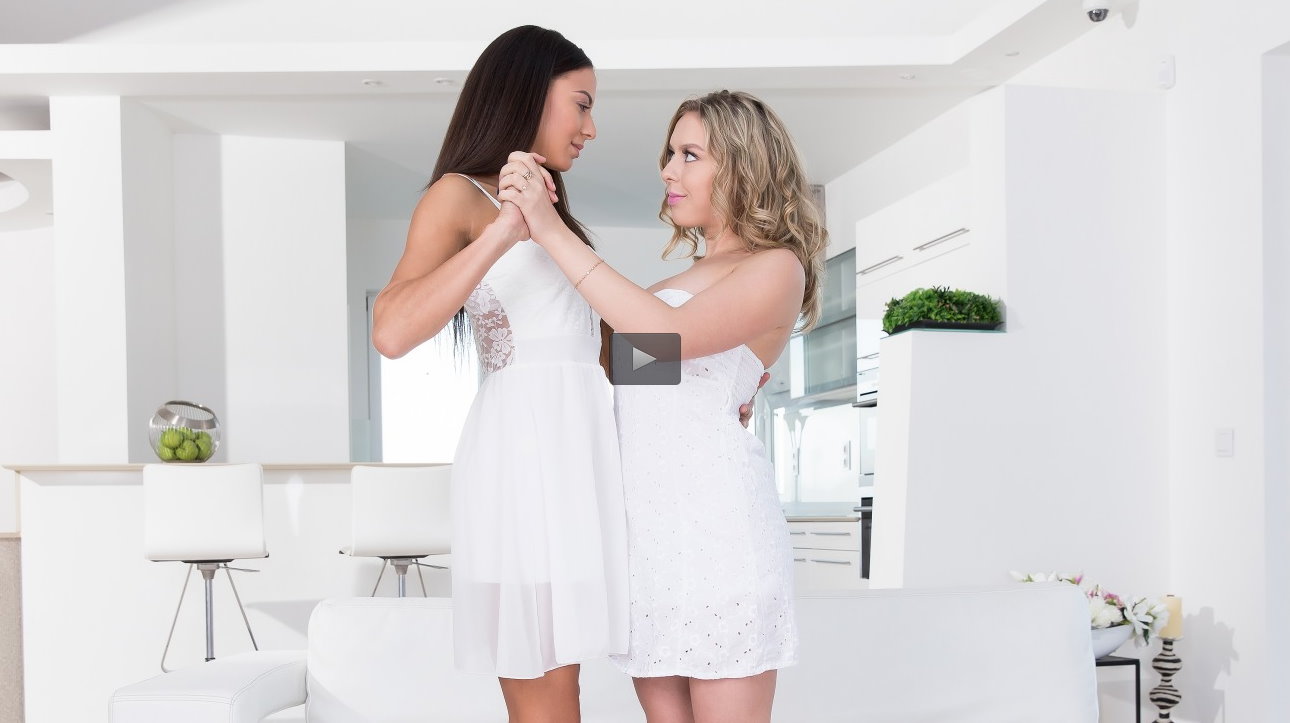 See these gorgeous girls pleasing one another!